My main sheet and vang used to connect to a simple eye near the base of the mast until one day the threads gave way and it popped out.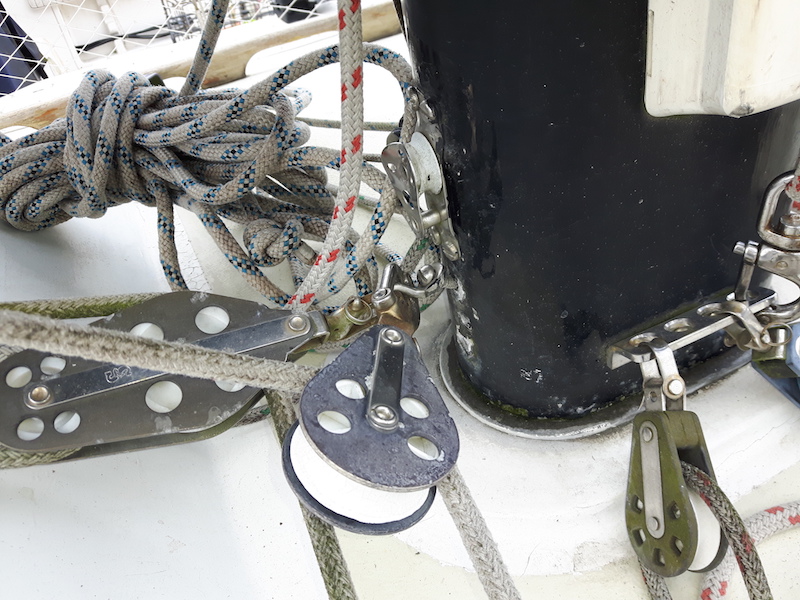 Whether it was my fault or not I don't know, since I didn't see it happen, but now that I have to fix it I'd like to make it and the halyard organizer more robust, by replacing them both with a mast-base organizer plate. I envision something like the plate pictured below, but without the hinge.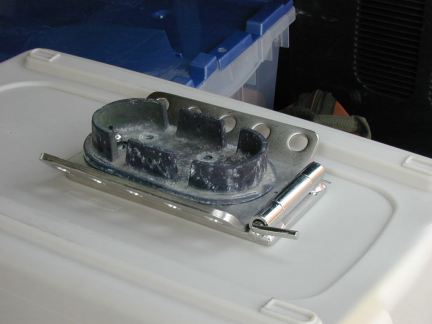 From the picture of my own mast base, it looks like I already have some sort of aluminum casting at the foot of my mast, so if I unstep the mast and successfully remove the casting, I should be able to slip a plate underneath it… Let's hope I can get it off!
I'll update this post as the project moves forward.