This beautiful and solid sculpture feels nice and fairly heavy in the hand. Keep it where guests can touch and inspect it.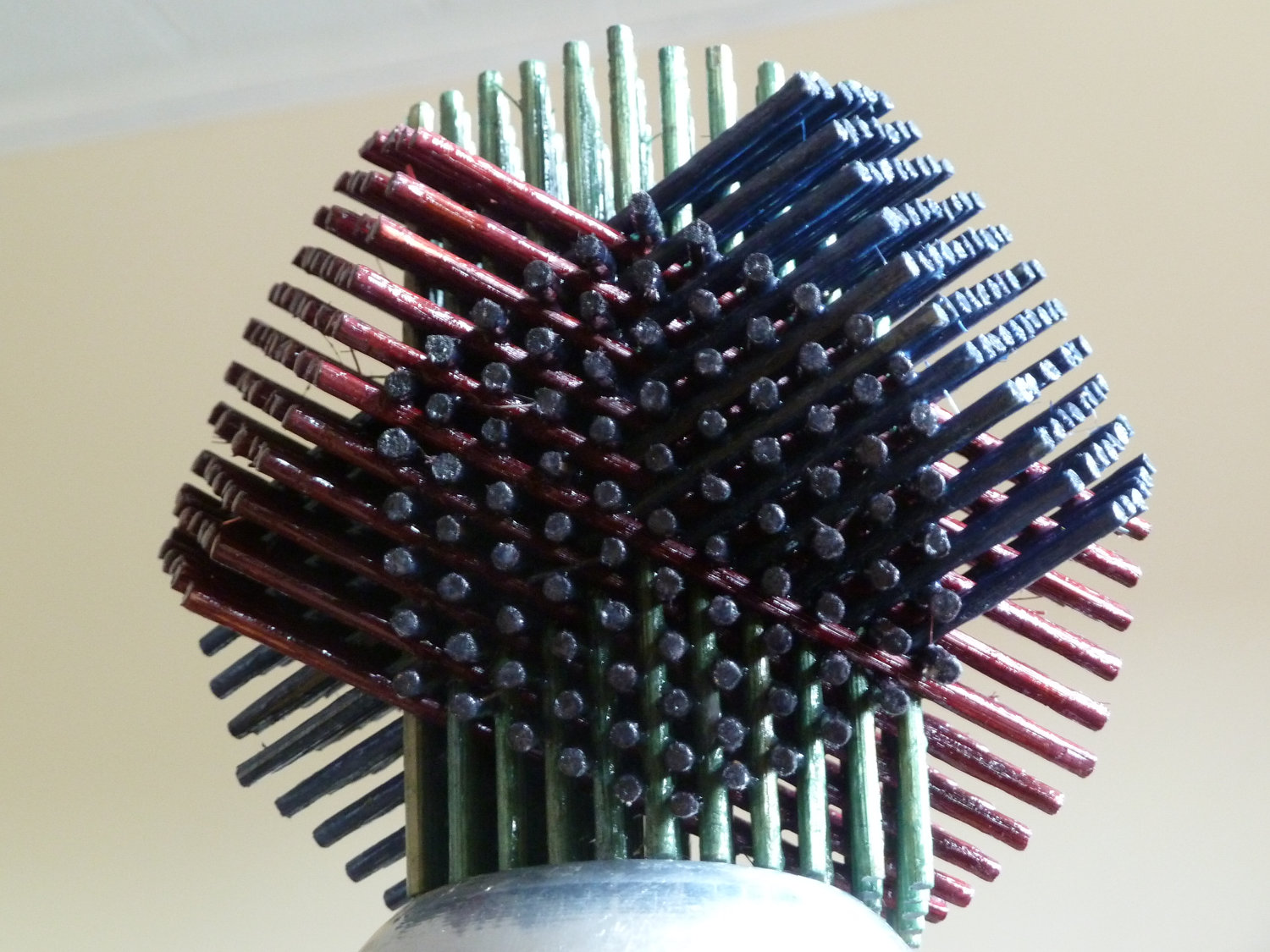 There are 91 sticks of each colour: Blue, Green, Deep Red, and Deep Brown (Black in dim light).
This video shows how I made it:
I am selling this by dutch auction, starting at $80 and reducing by $5 each week.
This sculpture is similar to one by George Hart, called 72 pencils. http://www.georgehart.com/sculpture/pencils.html
I make geometric crafts, sculptures, materials, and I teach workshops. More information at http://geoburst.ca